From Friday, July 24th through Sunday, July 26th, Family Fun Center is celebrating Christmas in July with a toy drive benefiting Peace River Center.
Bring in a new, unwrapped toy and get a FREE Attraction. Limit one per person per day.
Below are the types of donations that Peace River Center is looking for:
Games
Uno Cards
Jenga Game
Sorry Game
Monopoly
Connect Four
Craft Supplies
Balloons
Water Beads
Glitter Glue
Play Dough
Construction Paper
Beads
Pipe Cleaners
Toys will be donated to Peace River Center's Resiliency Team which includes Therapeutic Behavioral On-site Services (TBOSS) and Targeted Case Management (TCM) works with children birth to 17 who have a diagnosed mental health disability. Both services provide in home visits and provide client-centered treatment working alongside the family to improve the clients' mental health and family dynamics. During these visits, TBOSS Therapists or TCM Therapists work with the child on coping mechanisms and behavior regulation. When working with the family the therapists are engaging the unit on strengthening positive parenting skills. Therapists use many "tools" to engage with the client and family.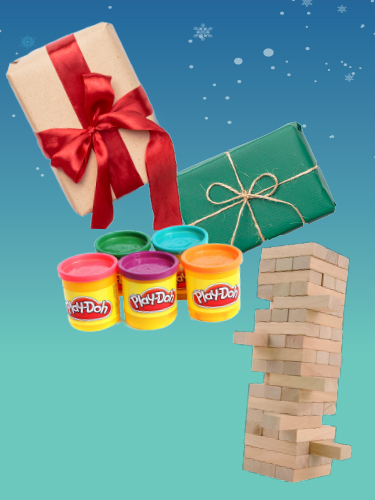 Each client has specific needs and require different techniques and "tools" to be delivered by therapists. The games are often given as a reward to the child for positive behavior and for meeting behavior goals. Craft supplies are often used to build sensory toys for children and adolescents that experience anxiety.