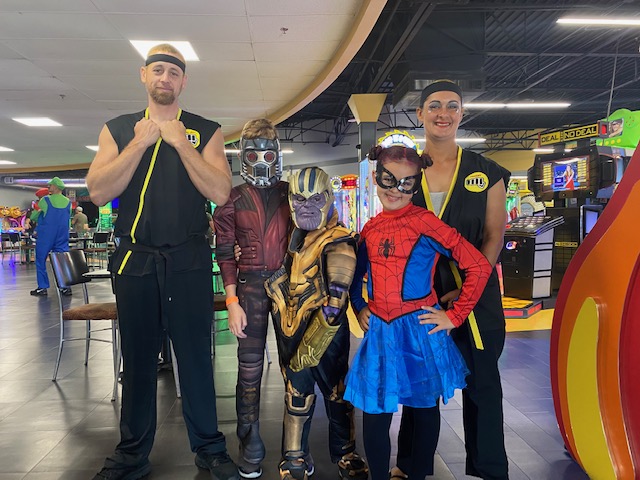 Are you ready for some laughter-inducing, memory-making, and spooky family fun this October? Look no further than Lakeland's very own Family Fun Center! As the weather starts to cool down, our entertainment space is gearing up for a month of Halloween-themed excitement that will have everyone in your family howling with delight. From thrilling attractions to candy-filled adventures, we've got it all.
Games for Good Grades
At Family Fun Center, we value education just as much as entertainment. That's why we're offering Free Games for Good Grades. Starting October 24th through November 7th, simply bring in your report card to receive fun card credits! Each A will earn you $1 in credits, while each B will get you $0.50 in credits. Achieving straight A's will also grant you a FREE attraction! We believe that hard work and academic success should be rewarded, and what better way to motivate young minds than with a little fun?
Halloween Party
The highlight of our October calendar is our Halloween Party. Join us for an unforgettable day on October 28th, where you and your family can celebrate the spookiest night of the year like never before. For just $12.99 per person, you'll gain admission to our Funtasia or Mini golf course. Whether you're navigating through Funtasia's obstacles or perfecting your putt on our Mini Golf course, you're in for a treat!
Your admission ticket also includes a $5 arcade card to unlock a world of gaming fun. Our arcade boasts a wide variety of games, from classics to modern video games. Test your skills and win prizes!
What's Halloween without trick-or-treating? We've got that covered too! During our Halloween Party, kids can embark on a thrilling tick-or-treating adventure around our park. We've also prepared a special Halloween coloring activity for kids. After collecting their candy loot, they can sit down and let their imaginations run wild!
With our Halloween Party, Trick-or-Treating Adventure, and Games with Good Grades initiative, October is bound to be a spooktacular experience for your family. Join us at Family Fun Center where the fun never stops and the memories last forever!