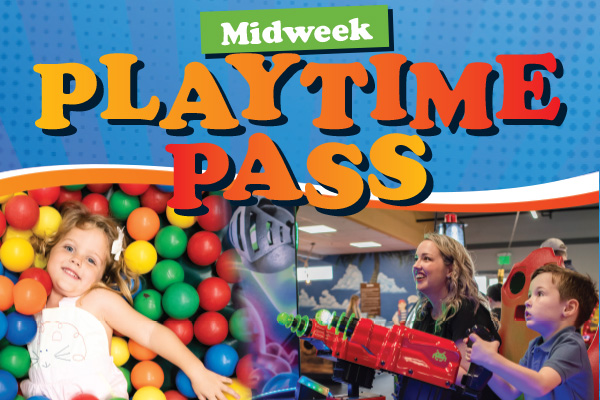 Midweek Playtime Pass
Make time for midweek fun at Family Fun Center! Tuesday – Thursday from 10am to Noon, get 1 hour of Funtasia, 1 Hour Unlimited Game Play (no tickets awarded), and 500 Redemption Points for $9.99. Plus, enjoy a free coloring sheet!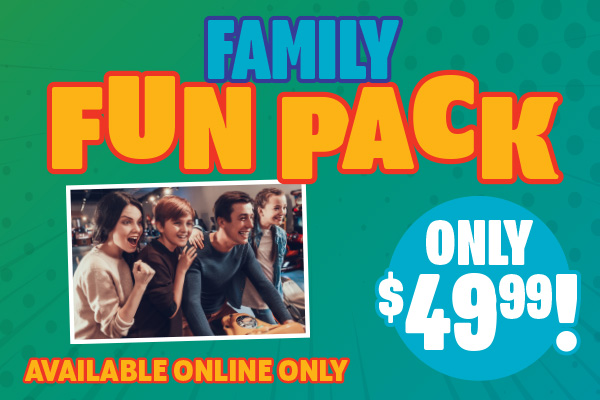 Family Fun Pack
Get a Family Fun Pack for just $49.99 when you buy online! A Family Fun Pack includes:
4 Single-Attraction Passes – Redeem for Mini Golf or Laser Tag
One Large Cheese Pizza
Pitcher of Soda
Four $5 Game Cards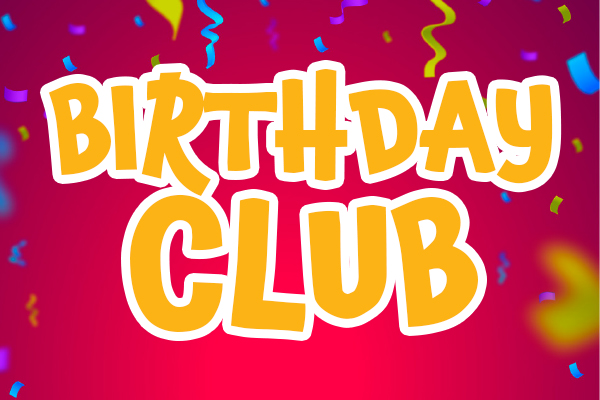 Join our New Birthday Club!
Sign up for our new Birthday Club and get a FREE Game of Mini Golf or Laser Tag! Plus, get special birthday discounts and more!