For any parent, keeping their children healthy and happy is a top priority. Although options for safe entertainment are limited right now, kids still need an outlet to release energy and enjoy some playtime. According to the American Academy of Pediatrics, playtime helps young children learn to solve problems, get along with others and express their creativity! Here at Family Fun Center, we've created a few ways for children to enjoy safe, clean fun this fall. Read on to learn how to provide your children with safe, fun, entertainment at Family Fun Center.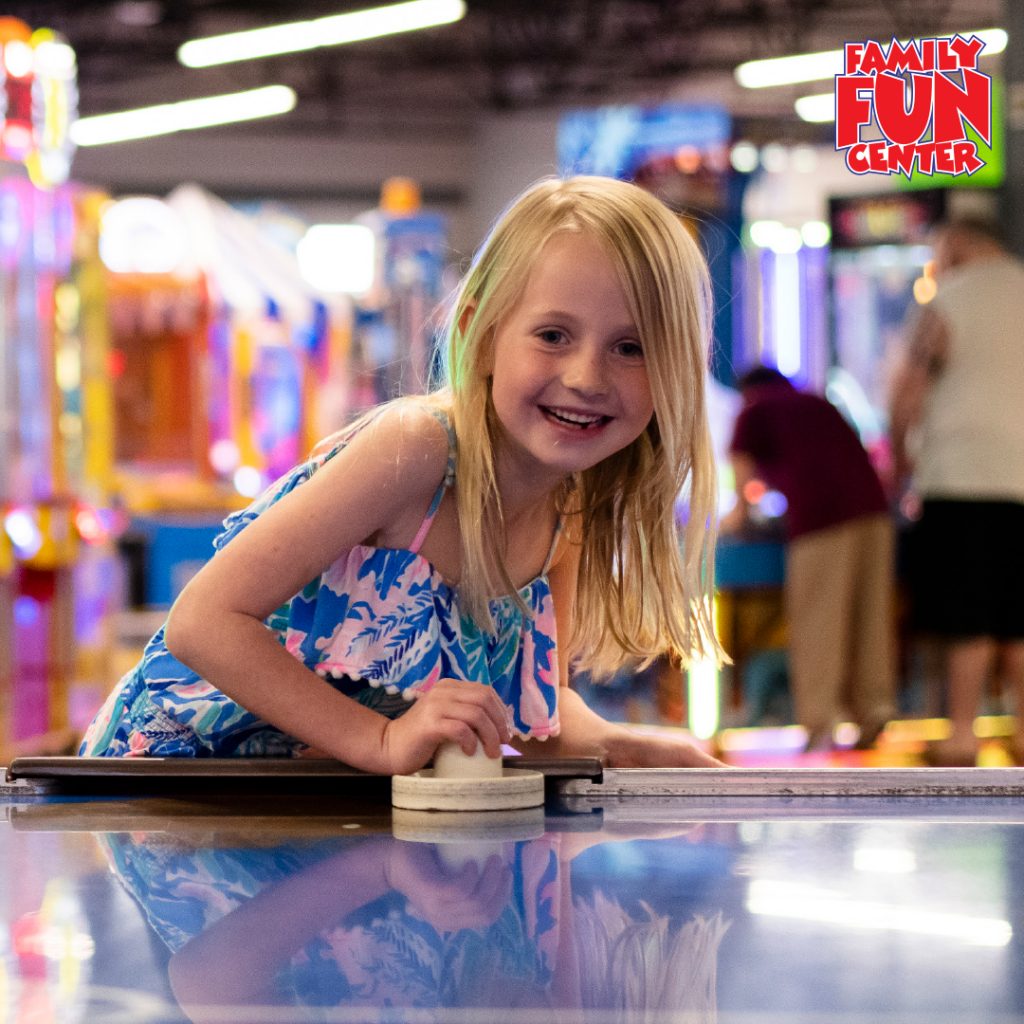 Tuesday Morning Play Time Pass
On Tuesdays in October from 10:00 a.m. to 12:00 p.m., Family Fun Center will be open specifically for your little ones. With our new Tuesday Morning Playtime Pass, children can start their day with some good, clean fun in the Funtasia Play Area. For just $8.99 you can get 1 hour of Funtasia, 1 hour of Unlimited Game Play and 500 Redemption Points. Plus, kids can enjoy a free coloring sheet activity! Exploring Funtasia's 4-story maze of tunnels, tubes, slides, and obstacles is a great way for kids to try out multiple fun activities in a safe environment.
Adventure Golf
There's no reason parents can't get in on the fun too! If you're looking for a safe way to play as a family, our Adventure Golf course is the perfect outdoor activity. With gorgeous landscaping and rolling terrain, Golfers of all ages will enjoy competing on each of the par 2 holes along the way. With the fall weather quickly approaching, this family activity is a great way for parents to get in on the fun and play with their kids safely and comfortably.
Family Halloween Party
Like everything else in 2020, this year's holidays are going to look a bit different. Halloween is quickly approaching and we know that many families won't be going door to door trick-or-treating with their children. To ensure a safe and fun Halloween experience, our team is hosting a Family Halloween Party on October 31st from 11:00 a.m. to 1:00 p.m. We're inviting families to join us for some spooky safe fun and enjoy Funtasia or Mini Golf, a $5 Arcade Card, Trick-or-Treating around the park, and a coloring activity sheet for only $12.99 per person!
Fun for kids is serious business, and it's up to us to provide them with safe ways to learn and play. Our team at Family Fun Center is dedicated to providing families in Lakeland with options for safe, clean, entertainment and holiday fun this fall. To learn more about our current promotions and plan your next visit, head to https://thefamilyfuncenter.com/specials/.