Birthdays only come once a year, and it is up to us as family and friends to make our loved ones feel extra special on their birthday. Recently voted as the Best Place to Have a Kids Party by the Lakeland Ledger, Family Fun Center owns up to this title by offering birthday party packages for everyone. All of our packages include a few ways to make planning a breeze and your party a blast to attend. Plus, we've recently added additional safety and sanitation measures to our already stringent cleaning procedures. Our team is dedicated to keeping you healthy and safe!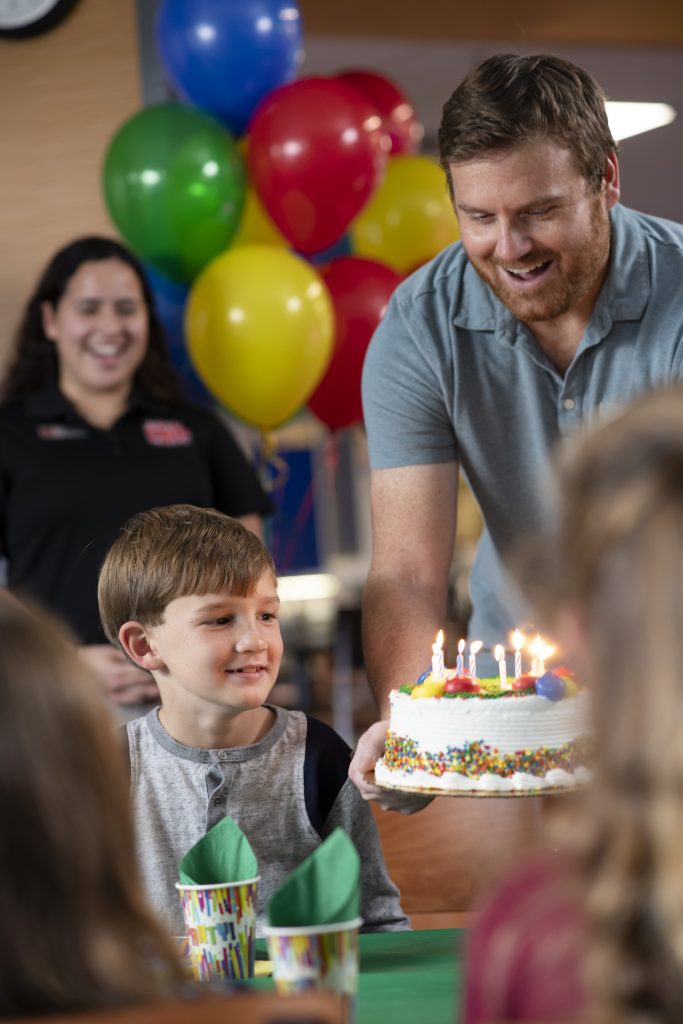 Invites & RSVPS
A huge part of planning a party is writing up and sending out invitations and RSVPS. When you book a party with Family Fun Center, we provide the option for you to send invitations and RSVPS to your guests online or print them off and send them in the mail. We also offer thank you notes if you choose to send your guests a card after the party, thanking them for attending.
Dedicated Party Host
Being the one person in charge of a party can be overwhelming, which is why all Family Fun Center party packages include a dedicated party pro. Your party professional will be there to answer any questions you may have, lead your group through the party phases and help oversee that everything goes smoothly. Our goal is for everyone in your party (including parents) to relax and have fun!
Food & Drink
No party is complete without delicious food and drinks! There's no need to worry about catering for your party at Family Fun Center because all of our packages include two one-topping pizzas and unlimited soda during the time you spend in the party room. Of course we want your party to be special so we ask that you bring in the cake, cupcakes or dessert of your choosing!
Make the Birthday Guest of Honor Feel Special
Our number one priority is to make sure the Birthday Guest of Honor feels special on their special day! For every birthday child, each package includes a special gift and birthday badge. Parties are also able to bring their own special balloons or place settings if they choose to have a certain theme.
Our birthday party packages are designed to be easy to plan and fun to attend. All of your birthday guests will enjoy the Fun Center's many attractions, games and delicious food. Visit https://thefamilyfuncenter.com/birthday-parties/ to learn details about our party packages and decide which one is right for you.