The holiday season is officially here. Not feeling very jolly this year? You're not alone. The holiday season brings tides of good cheer along with an overwhelming number of tree lightings, dinner invites, holiday programs, and Christmas events to attend. Four weeks is not nearly enough time to fit them all in, is it?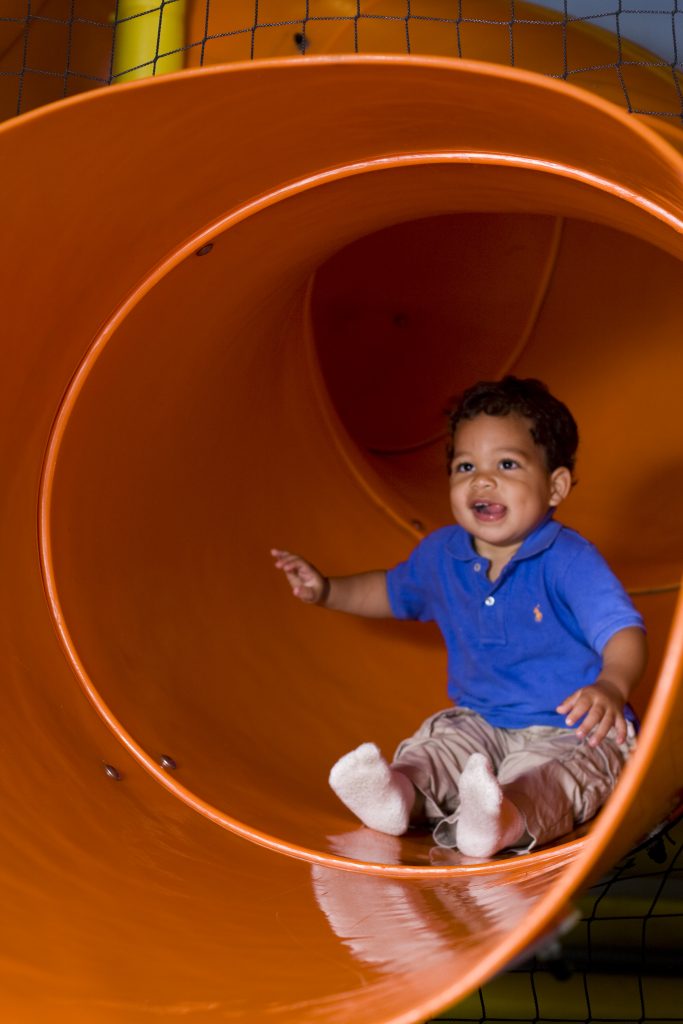 Well, that is up to you. Add the kids to the mix and it seems impossible, but it doesn't have to feel that way. Slow down, breathe, and let the family help! Keep reading for ways to help you manage your holiday stress this year.
Keep it Simple
Bring the holiday cheer into the home, instead of going out. There's plenty that can be done right at home, from decorating and holiday movies to hot cocoa and cookie baking! You and the family could hang the Christmas lights together, too. Give the kids a measuring tape and have them figure out where the lights are going and how many strands they need. Or skip hanging lights, and just drive around town to admire other houses!
The holidays don't have to be a whirlwind of back-to-back events every year.
Simplify your plans. Look at your community events calendar and see what really works for you and your family's schedule. Pick ONE event per week. It's okay if you miss a few things and just stay home this year. When you have multiple kids, eliminating travel from your plans can cut your stress in half.
Skip Hosting
The holidays are stressful enough without adding your own events to the agenda. Take a pass this year.
Get the family together BEFORE the holidays and piggyback off an event already happening. No house and meal prep, no stressing over guests, just skip it. We can help.
Our annual Breakfast with Santa and Friends not only takes the stress out of planning a holiday outing but also gives the kids something fun to do while meeting SANTA! Three birds, one stone if you ask us. Breakfast, fun family activities, and pictures with Santa.
Breakfast with Santa and his special guest will be at the Family Fun Center for a meet-n-greet on December 17th. Take pictures, grab a scrumptious breakfast, and enjoy unlimited attractions for the rest of the day with us. Tickets are available, but seats are limited. We recommend making reservations as soon as possible!
Less is More
Don't stress about Christmas shopping this year. Gift cards, gift cards, gift cards. Especially if you have older kids or teenagers. Personally, hate giving them, but love receiving them. Think about that…
Kids and adults alike prefer gift cards over presents because it gives them the freedom to choose. It shows that you appreciate them and want to gift them with something they will like, want, and use.
Alleviate some of your shopping stress and give the whole family the gift of fun this year with one of our $5 Laser Tag or mini golf Stocking Stuffers. Each $5 stocking stuffer is good for one game of laser tag or mini golf and is redeemable after Christmas.
Don't lose Sight
The holiday season can be hectic, but don't lose sight of what's important. Being together with family.
No need to stretch yourself thin trying to plan the perfect holiday season for everyone. Be kind to yourself, take a break this year, and focus on quality time with your loved ones. Be present and join in on what sparks joy or inspires your kids. We'll be open on Christmas Eve until 5 PM if you need any assistance!
And don't feel guilty for taking time for yourself! Managing your holiday stress starts with you. Run a bath, relax the mind, and just keep breathing.
Don't celebrate Christmas?
Our Noon Year's Eve Party on December 31st complete with a balloon drop countdown is the perfect family outing to close out 2022! Enjoy unlimited attractions from 9 am-Noon, a $10 Arcade Card per child, and other fun activities like a kid-friendly bubbly bar, face painting, and a photo booth.
Check out all our holiday specials and events mentioned here and plan your trip today. We hope this helped you de-stress this season, and we look forward to seeing you soon. Happy Holidays!