In Florida, we know all too well that the summer heat is no laughing matter. For several months out of the year, Floridians visit water parks, see movies in theaters, or simply stay home in order to avoid getting overheated and sweating through their clothes. But just because it's hot outside, doesn't mean you can't have a little fun. Family Fun Center offers endless indoor (read: AIR CONDITIONED!!!) attractions and games that are guaranteed fun for the whole family!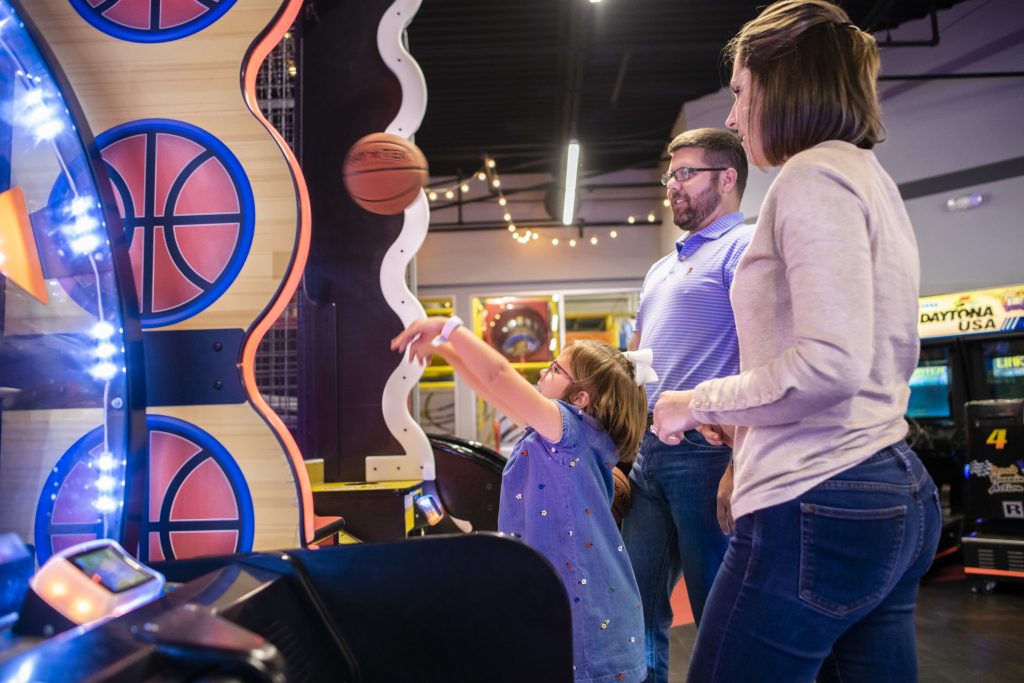 Arcade Games
Not only is the Family Fun Center arcade located indoors next to Cap's Pizza Café (which offers plenty of delicious meals and cooling refreshments), BUTTT it is also constantly being updated with the newest most popular arcade games! Are you a Marvel fan? Come check out the Avengers 2 Player Pusher! It's a feature-rich, rapid-fire coin pusher game inspired by the Infinity Stones story line! It's a can't miss at the Family Fun Center arcade.
Laser Tag
Looking to elevate your summer sleepovers? What's more fun than challenging your friends to a few games of laser tag before hitting the hay?! The Family Fun Center laser tag arena offers over 2200 square feet of adrenaline pumping, heart thumping space to satisfy even the wildest thrill junkie. Guests can compete on one team or team up for a capture the flag style play. Best two out of three buys pizza for the whole group!
Funtasia Play Area
We can't forget about fun times for the little ones! The Funtasia Play Area is a perfect place for the younger crowd to run off their energy in a safe and cool environment. This playroom is certified active entertainment for ages 12 and under. Kids have a blast exploring the 4-story maze of tunnels, tubes, slides, and obstacles. Funtasia is sure to distract and entertain your little one for hours! Don't sweat your summer fun plans! Come to Family Fun Center for endlessly entertaining games and attractions! Click here to learn more about our current specials. Stay cool this summer!