At Family Fun Center, we know better than anyone that birthdays are kind of a big deal… And when you choose to celebrate your birthday with us, we guarantee you will receive so much more than just cake and a few arcade games. At Family Fun Center, we offer the birthday guest a variety of perks and add-ons you won't see anywhere else.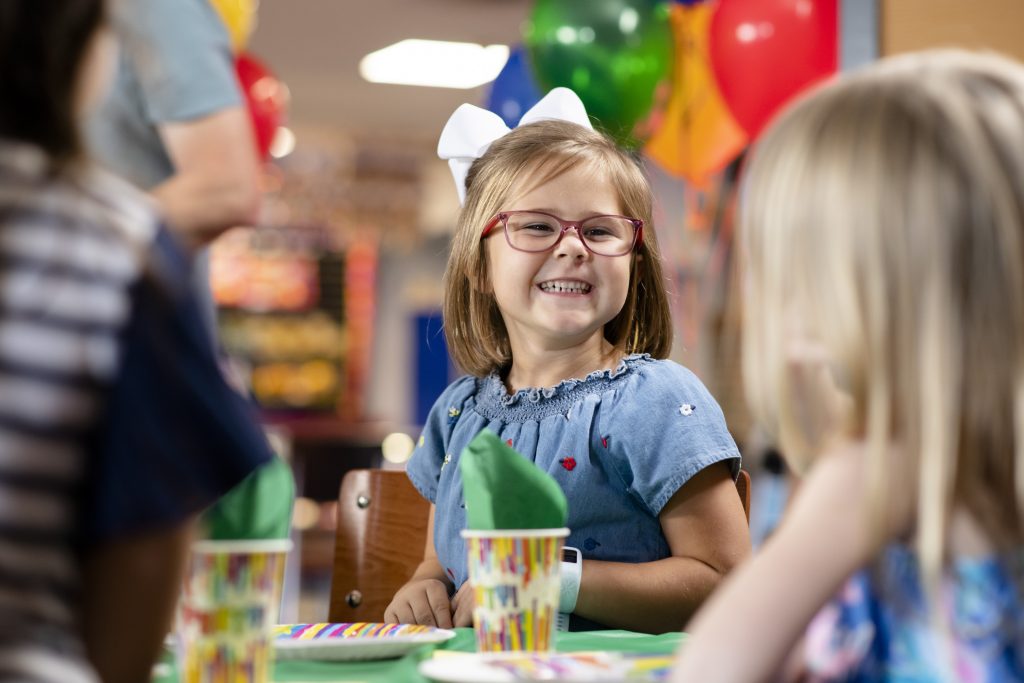 Part of the hassle of planning parties is finding activities and coming up with birthday ideas to keep kids entertained. Well lucky for you, Family Fun Center is ALL fun ALL the time. With our Funtastic Party Package, each guest receives a 20 credit Fun Card to use in the arcade as well as a choice of one of our FUNTASTIC attractions! Wanna play mini golf or are you more into an action-packed game of laser tag? The choice is yours! Or you can get TWO games of our newest attraction: the Vault Assault Lazer Maze! In this laser maze challenge, players crawl, jump, and balance their way through lasers to get to mission objectives on the other side of the room. It's a thrilling family fun activity you won't want to miss.
One of the best parts of having a birthday is all the swag you get to wear and show off. When you book the Ultimate Birthday Party Package at Family Fun Center, the birthday guest of honor gets a special badge AND a gift. PLUS each party guest gets to take home their own goodie bag! At Family Fun Center, you don't have to fret over the little details. We take care of the party from beginning to end. To ensure everything runs smoothly, all of our birthday party packages come with a Dedicated Party Pro to help guide your group from activity to activity and even help pass out cake and presents!
Our birthday party packages are designed to be easy to plan and fun to attend. All of your birthday guests will enjoy the Fun Center's many kids' attractions, games, and delicious food. Visit https://thefamilyfuncenter.com/birthday-parties/ to learn details about our party packages and decide which one is right for you. If you are ever looking for fun things to do with kids, whether or not you're celebrating a birthday, Family Fun Center is constantly adding new arcade games and attractions and offering promotions, perfect for year-round entertainment!
Don't forget to sign up for our Birthday Club! Members get a free game of laser tag or mini golf! Click here to join: https://thefamilyfuncenter.us18.list-manage.com/subscribe?u=ff9c748275bf77910b31e6542&id=5f94b5b312