Ah, FALL. The Florida weather doesn't always put those FALL vibes out but it's undoubtedly in the air. School's in full swing, the Halloween decorations are out in stores, and everything PUMPKIN has already begun creeping its way into our favorite coffee shops around town. Florida may not have the breezy, cooler forecast yet, but there are plenty of things we can do with the family to stay festive this season. Here are four tips to keep the kids busy this fall:
Get Crafty!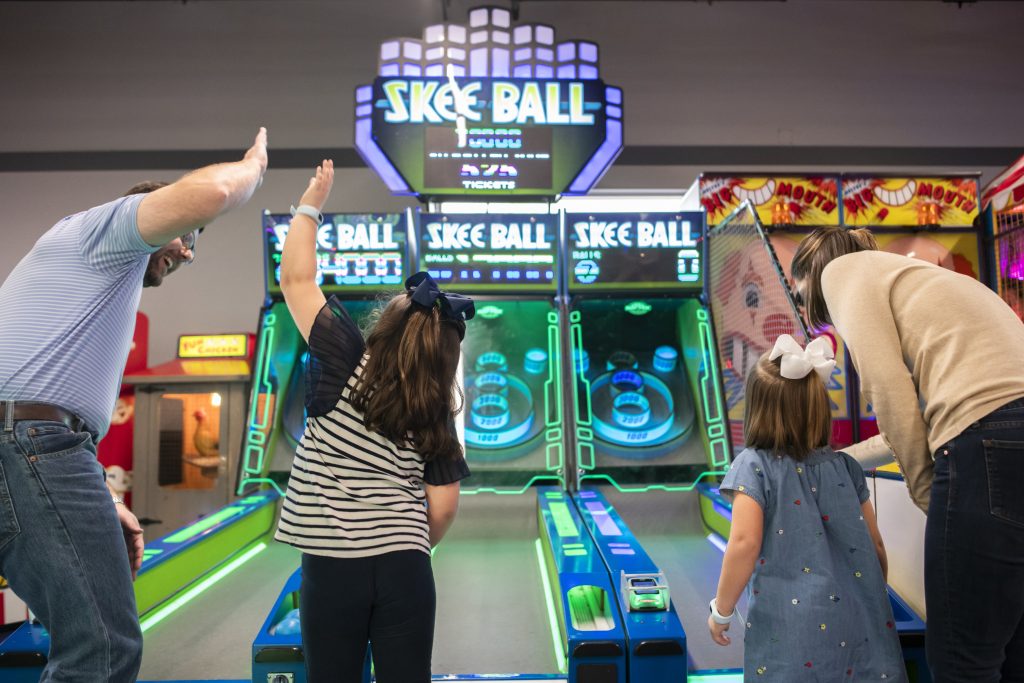 Nothing says FALL like arts and crafts! First, what is your family's vibe? Is it spooky, dark shades of Halloween decor or earthy hues of reds, browns, and oranges to last the whole season through Thanksgiving? Once you decide, get crafting. Start off with a classic pumpkin craving night, or pumpkin painting if you want them to last the whole season. Finding newly fallen leaves and pressing them is another great place to start. Check out some of these kid-friendly FALL DIY projects to try out at home. Store-bought decorations are fine too, so long as you're including the kids!
Get Spooky!
We know fall is more than just Halloween, but it's one of the main things kids LOVE to get involved in. Center your October family nights around spooky activities. Like a Hocus Pocus movie night! It's a classic, tried, and true, great for all ages, Halloween movie you just can't pass on. If you have a backyard big enough to host a bonfire, tell some ghost stories while roasting marshmallows! We found some good stories that won't keep the kids up all night. Feeling creative? Turn your garage, living room, or whole home into a haunted house! Or visit a haunted attraction near you.
Get Outside!
The weather may not be as "cool" as we'd hope here in Florida, but it's not unbearably hot anymore so take advantage of that and get outside! Take the kids for a hike at a nearby park. Notice the falling and changing leaves, really breathe it in! Not one for nature? That's okay. There's always a pumpkin patch or corn maze with hayrides to visit around this time. Check out your community calendar and see when your town's Fall Festivals start.
Get Involved!
The fall season has so much to offer, whether you're in the Sunshine state or not. It's important to get the kids interested and involved in spending time together as a family. The Family Fun Center is ALWAYS an option no matter the season. We recommend something the whole fam can do like mini golf or laser tag! Whatever you and your crew decide to do, we hope you get crafty, get spooky and get outside together this Fall season. Check out our website and stay tuned for The Family Fun Center's upcoming 2022 Fall festivities.