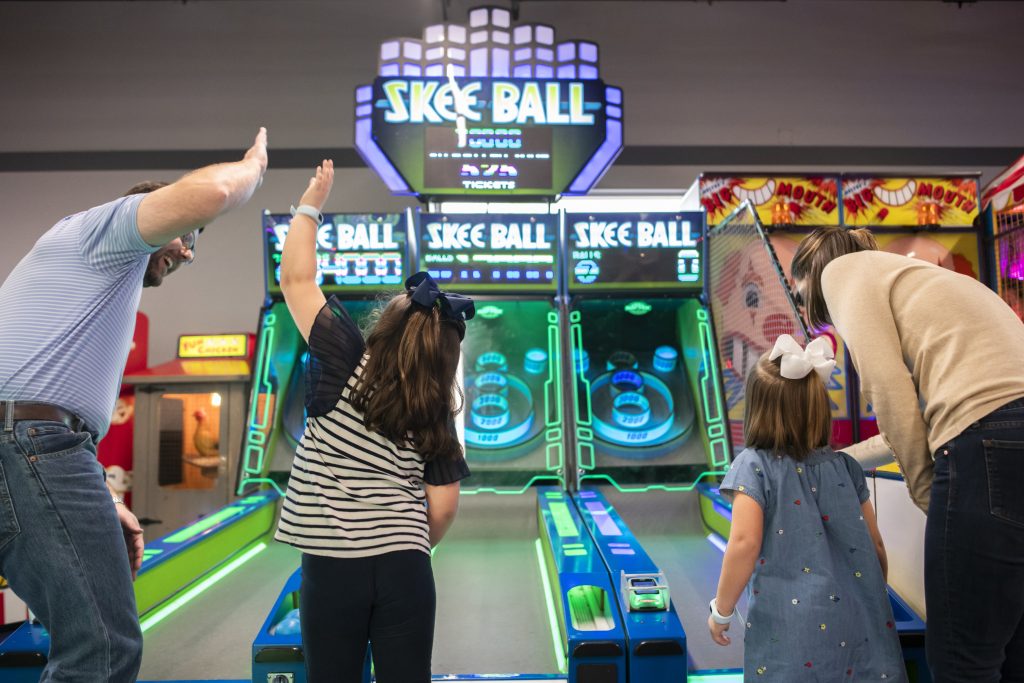 Summer is the perfect time for families to come together and create unforgettable memories. Whether it's a weekend trip, a day at the lake, or a backyard barbecue, there are countless opportunities for fun and adventure near Lakeland, Florida. With school out and even warmer weather on the horizon, now is the time to start planning the family's summer activities. So, gather the kids, grab some sunscreen, and let's dive into the ultimate guide for summer fun near me!
Outdoor Fun Activities
Nestled in the heart of central Florida, Lakeland is a vibrant city that offers endless opportunities for outdoor summer fun. With its sparkling lakes, lush parks, and scenic trails, Lakeland is an outdoor enthusiast's paradise. Whether it's hiking, biking, kayaking, or fishing, there are plenty of options to satisfy a family's desire for adventure!
Explore the lakes: What's more fun than spending a day on the lake? Luckily, Lakeland is home to several! Some of the most popular include Lake Hollingsworth, Lake Mirror, and Lake Parker, which provide a range of exciting water activities such as kayaking, canoeing, paddleboarding, and fishing, making them ideal for an entire day of family fun!
Play Mini Golf: Mini golf is considered one of the most enjoyable and timeless ways to bring families together, or even for a couple's night out. It offers a fun-filled activity suitable for all ages and skill levels and encourages friendly competition. Whether it's morning or evening, mini golf is a great way to get outside, be active and enjoy some quality time with loved ones. The Family Fun Center is the perfect location for the next family mini golf outing with its affordable 18 holes of exciting obstacles, twists and hills.
Go for a Bike Ride: Bike riding is an excellent family activity that provides an opportunity for everyone to enjoy the outdoors while also engaging in physical exercise. It's a low-impact activity that can be done at a variety of levels, making it accessible to everyone in the family, regardless of age or fitness level. Families can explore new places, enjoy scenic views, take in fresh air and sunshine with the option of leisure rides through the park, or more challenging trails.
Explore the Parks: Lakeland is full of parks that offer family-friendly activities such as Hollis Garden, Barnett Family Park, and the Lake Mirror Park Splash Pad. Enjoy an impressive collection of botanical gardens and flowers at Hollis Gardens; playgrounds, splashpads, volleyball and basketball courts at Barnett Family Park; and picnic areas, walking paths and aquatic adventures at Lake Mirror Splash Pad.
Indoor Fun Activities
When the summer heat becomes too intense or rainy weather dampens outdoor plans, don't worry! There is still a range of exciting indoor activities for families to enjoy! From interactive museums and thrilling indoor sports, to movie theaters and entertainment centers, there are plenty of options to keep the whole family entertained and cool during the summer months!
Visit The Family Fun Center: The entertainment center is a top destination for families looking for a full day of indoor fun and excitement. The Family Fun Center offers an array of attractions, including laser tag, laser maze, adventure mini golf, arcade games and a soft play area for younger children. Laser tag is a popular thrilling attraction for those that like an adrenaline rush by dodging, ducking and hiding from opponents. The laser maze is another intense attraction that involves navigating around lasers to get to the mission objective on the other side of the room.
The arcade games are a big hit at Family Fun Center, with a range of classic and newer games, such as skee-ball, air hockey and driving experiences. For younger children, the Funtasia soft play area is a safe and fun place for them to enjoy a ball pit, slides and other equipment to explore. With so many attractions, The Family Fun Center offers a whole day of fun, activities and friendly competition for people of all ages.
Visit Museums: Lakeland is home to many impressive museums that offer a glimpse into the city's rich history and culture, and are suitable for people of all ages. The Polk Museum of Art, the Florida Air Museum and the Explorations V Children's Museum are some examples that offer interactive exhibits, activities and learning experiences.
Have a movie night: Nothing says family bonding like a good old-fashioned movie night! Whether it's from the comfort of home or wanting a change of scenery and going to a theater, movie nights are always promising for a great time! Grab the snacks, gather the family together, and get ready for a memorable movie experience.
Lakeland, Florida offers such a variety of activities and fun for families to enjoy this summer, both indoors and outdoors! From waterparks and biking trails to museums and entertainment centers, there is something for everyone to experience. So make the plans, pack the bags and get ready to make some unforgettable memories with your loved ones this summer!