We're full steam ahead into 2023 and there's so much to look forward to this year! No need to search "family fun near me," we'll break down all the Lakeland Family Fun Center traditions by month so you can mark your calendars. Keep scrolling to see if your favorite traditions made the list this year or start a new one. Let the family fun activities commence!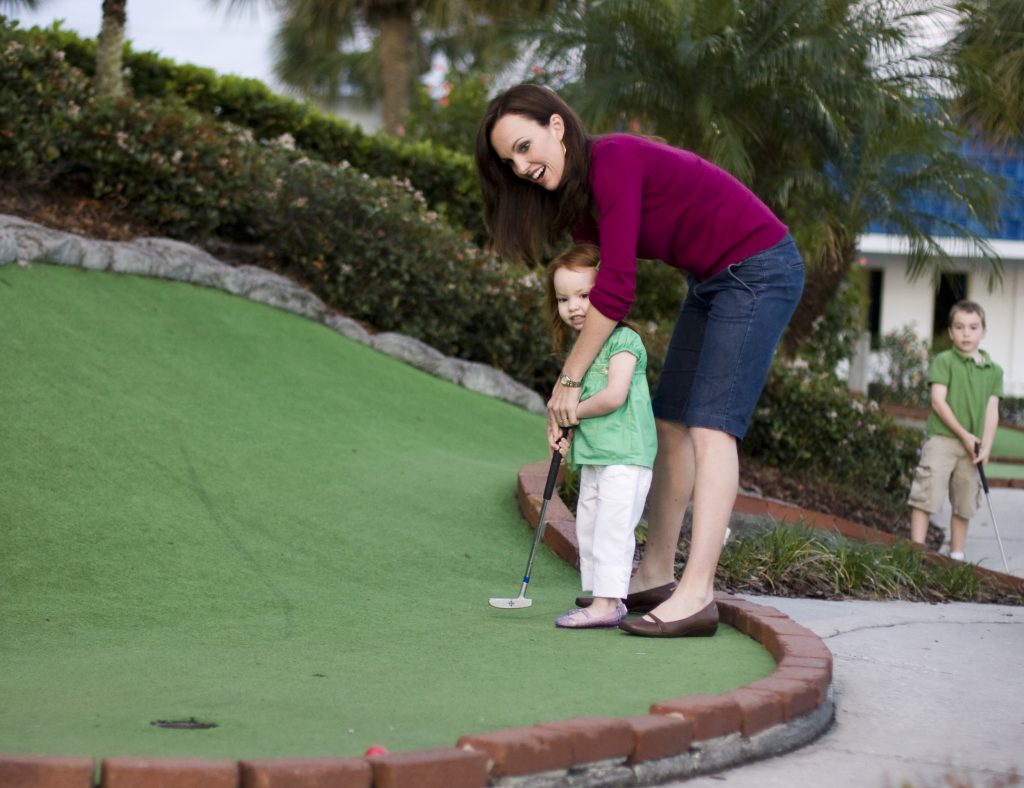 JANUARY Lakeland Family Fun Traditions
This one isn't so much of a tradition for you as it is for us.
While January has already come and gone, we offer a great discount on birthday party packages during the first month of every year. If you're thinking about getting a jump start on birthday party planning for your little ones, you can book for any time of the year and receive $50 off during the month of January.
Our birthday party packages take the stress out of planning kids' parties. We provide the food, fun, and space, along with a dedicated party host to help you with all your set-up needs. Each package includes at least one attraction, 20 game credits per guest, two pizzas, unlimited sodas, online invitations, RSVP's and thank you cards, as well as a birthday gift for the guest of honor. There are all-inclusive packages available that will cover more than one attraction if you're interested, just depends on your kids. Check out our party packages here.
FEBRUARY Lakeland Family Fun Traditions
February traditions are full of hearts and Presidents!
This year we're trying out our ULTIMATE Date Night package for Valentine's Day. It's a great opportunity for a lowkey but high-energy night out with your loved ones. Re-live your teenage date night dreams with two hours of UNLIMITED games and attractions for two. Plus, a small pizza to share, two soft drinks, and 500 redemption points each, for just $39.99. Bring the kids, or don't. It's your call.
Following V-Day is our President's Day Weekend Celebration! Any excuse to celebrate a three-day weekend is a welcomed tradition in our book. We're all for offering enjoyable and affordable packages for long weekends like two attractions and 80 arcade credits for just $24.99!

MARCH Lakeland Family Fun Traditions
It's Spring Break! Parents everywhere are in search of something, anything, to do with their kids this week. Luckily for you, we always have something planned. This year you can take advantage of our Spring Break Early Bird Special. Get two hours of unlimited attractions with 20 game credits for the arcade for just $14.99 when purchased between 10 am-noon. If you have kids under the age of five then you know how imperative it is to get all those wiggles out before naptime, and this can help burn out all that energy.
APRIL Lakeland Family Fun Traditions
Ah, Springtime. The smell of sunshine is in the air and the Easter Bunny is in town!
One of the greatest family fun center traditions is our annual Easter Bunny Breakfast and Egg Hunt. Bring the kids in for breakfast and a meet and greet with the Easter Bunny himself! There's plenty of time for a photo op with the big guy before the Egg hunt, and we make sure that each child gets an egg to start. You can also add on two attractions and a $5 game card for $8.99 more if you'd like to stick around a play after breakfast!

MAY Lakeland Family Fun Traditions
May is full of family fun traditions like Teacher Appreciation Weekend, National Mini Golf Day, Mother's Day, and Memorial Day Weekend!
With the promise of summer break right around the corner, there's a lot to choose from in May at the Family Fun Center in Lakeland. We show our appreciation to the teachers with a Buy One, Get One attraction at the beginning of the month with proof of ID, and then extend that appreciation to the rest of the public for Memorial Day Weekend! In between those two weekends, we celebrate our ALL-TIME FAVORITE DAY, National Mini Golf Day with $2.50 rounds of mini golf all day! Mother's Day is the next day, so all the mamas out there can enjoy a free game of mini golf with us.
JUNE Lakeland Family Fun Traditions
Summer is FINALLY here and it's all about spending time with your bestie for Best Friend's Day, or with your Rad Dad for Father's Day at the Lakeland Family Fun Center!
Who doesn't love a buy one, get one special? You and your best friend can spend the day together on a budget and go halfsies on a round of golf! Best Friend's Day is the first week of June, followed by Father's Day. Dad golfs for free on June 18th so it's basically BOGO if you intend to join him. This could be a good way to bond with your bestie or with dad, or BOTH. It's a great annual tradition no matter who you are or who you're with!

JULY Lakeland Family Fun Traditions
In the heat of summer, staying in the AC is all you want in Florida. Thank goodness for indoor playgrounds, arcades, and laser tag at the Family Fun Center!
During the first week, we have the 4th of July and military appreciation weekend. Guests in attendance can enjoy $4 attractions when you buy online, and active and retired military can enjoy a game of mini golf on us! It's a win, win. Check out all our different attractions here.
Another great freebie opportunity at the Lakeland Family Fun Center, which also doubles as an AMAZING charitable event is our Christmas in July tradition! The weekend of July 22-23, donate a new, unwrapped toy and get a free attraction! All gift donations benefit kids in need and the Salvation Army. It's a great way to give back to the community while having fun before school starts up again.
AUGUST Lakeland Family Fun Traditions
August already?! Gosh, time flies when you're having fun.
With the start of the new school year right around the corner, the summer vibes slow, and we begin to turn our focus toward back-to-school needs. Que the Lakeland Family Fun Center's Back to School Photo Contest! It's simple. Share a photo of your little ones on their first day of school on our Facebook  page for a chance to win some FREE FAMILY FUN! You'll have to stay tuned to our social platforms to partake in this tradition! Follow our Facebook page here.
SEPTEMBER Lakeland Family Fun Traditions
Labor Day Weekend marks the close of summer… well for most, but not in Florida! We have a solid six more weeks of sunshine.
Our Labor Day Weekend tradition re-introduces BOGO mini golf! It's a great way to get outside with family and friends before the cold of winter comes (well, barely cold). Another family fun tradition to consider in September is Frontline Appreciation Weekend following Labor Day Weekend.
Frontline Appreciation extends to our teachers, first responders, healthcare workers, grocery and pharmacy workers, as well as the restaurant industries. Those that come in can enjoy a free round of mini golf or laser tag! It's a pretty all-inclusive tradition we started back in the COVID days, but it's been such a great way to give back to the community that we kept it going.  Working in any of these fields? Add it to your reminders, it's always a fun time!
OCTOBER Lakeland Family Fun Traditions
We don't know about you, but the SPOOKY season is our favorite season! Before we get into the spooky stuff though, it's worth mentioning our Games for Good Grades outreach to award all the hard work our kids do at school. Bring in your children's report cards to exchange for fun card credits during the month of October!
Now for the hauntingly thrilling family fun! Every year we host a family-friendly Halloween Party, usually the weekend before Halloween. The kids can get dressed up (and parents, if you so choose) in their favorite costumes and enjoy trick-or-treating around the facility, our Funtasia indoor playground or a round of mini golf, as well as a $5 game card for our arcade! For those looking to take the scares up a notch, we're trying out a new attraction this spooky season, Haunted Laser Tag!
Get your scare on while navigating our 2200-square-foot spooktacular laser tag arena complete with scary-fun decorations, and a chance to frighten all your close friends and family while you dominate Laser tag. The haunted laser tag arena will be available through the entire month of October. Pricing will remain separate from the Halloween Party package.
NOVEMBER Lakeland Family Fun Traditions
November is for the Veteran and the crazy shopping holidays that follow Thanksgiving – Black Friday, and Cyber Monday!
While our Black Friday and Cyber Monday deals are TOP SECRET at this time, we can at least help you plan your Veteran's Day weekend shenanigans. In honor of our military Veterans and their families, as well as those just looking for a way to enjoy the three-day weekend, we keep family fun activities as our top priority. We offer one hour of UNLIMITED attractions and 20 arcade game card credits for one flat rate throughout the three-day weekend. It's a must if you're looking to keep the family entertained, and a great option for any time of the day.
DECEMBER Lakeland Family Fun Traditions
December is among the most stressful and event-packed months of the entire year! But that doesn't mean you should skip out on our Family Fun Traditions. Think of the kids!
Breakfast with Santa and Friends is one of our most anticipated traditions of the year. Our "special guests" vary depending on Santa, but typically include one or more of our favorite princesses. Bring the children in for Breakfast with Santa and friends for a chance to meet the big guy himself for a meet-n-greet followed by unlimited attractions for the duration of the event! RSVPs are essential. Spots fill up quickly so make sure you snag your seats as soon as you can!
What better way to close out a year of Lakeland Family Fun traditions than a kid-friendly Noon Year's Eve Party complete with Balloon Drop at Noon! Most kids under ten won't last until Midnight to ring in the new year, so this event allows them to participate in the celebration with a ball drop of their own. The party kicks off at 9AM on New Year's Eve with unlimited attractions, a $10 arcade card, face painting, a photo booth, and more! Tickets can be purchased online starting in December.
After 41 years in the business of fun, we pride ourselves on creating fond memories and fun for all generations and all those to come, so keep the traditions alive! Pass them down, bring a friend, tell a coworker, and MARK YOUR CALENDARS. To stay up to date on all our offers and deals, check out our website to plan your next visit.