School is back in session, summer days are coming to an end and your family is busy adjusting to all of the changes to come in this new season. Whether you're working from home and distance learning or you're going into the office and the classroom, schedules will be busy and bustling as always.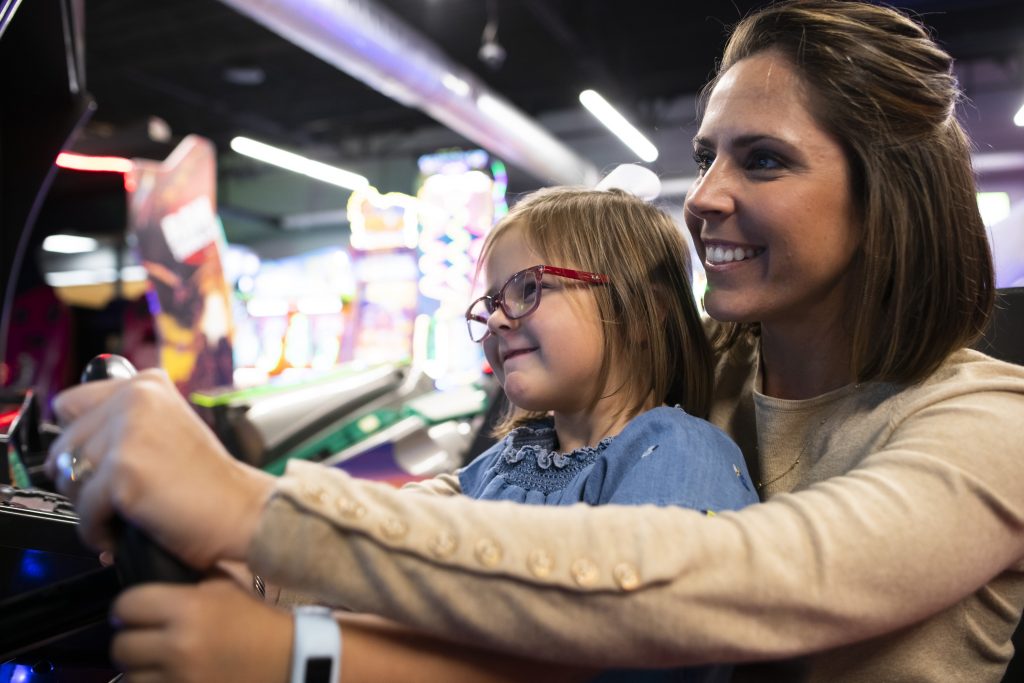 With so much going on, it can be tough to make time to relax and enjoy some fun with the family. We know there are a lot of changes to take in this year, but one thing that's stayed the same is your Lakeland Family Fun Center. We are here to provide the families in our community with a welcomed break from their busy routines in an environment that is safe, clean, and fun!
Weekday Evening Out
The best way to break up your weekday routine is to enjoy an evening out of the house. Instead of the regular dinner at home, treat yourself and the family to a meal in Cap's Pizza Café and a round of games in the Fun Center Arcade! Sometimes an unexpected outing during the week is just what everyone needs to boost their mood and add some excitement to their week.
Family Fun Pack
As much as we like to think the weekends are all for fun, they can get filled up quickly with errands and chores. To make sure you get in some family time over the weekend, you can buy a Family Fun Pack online and plan your day out in advance! The Family Fun Pack includes four games of Adventure Mini Golf, a one-topping pizza, a pitcher of soda, and four $5 Game Cards.  This online special makes it easy to choose your fun before you get to the park so that when you arrive the fun can begin!
Routines help keep us on track and special outings with the family are a necessary part of that. Planning a night out or a weekend activity can be a simple way to enjoy some much-needed fun! Here at Family Fun Center, we love seeing families enjoy quality time together and try our best to make every experience memorable. With tons of video and arcade games, mini-golf, laser tag, fantasia for the little ones, a café, and more, there is something for everyone to enjoy. Learn more about our attractions and plan your next family outing at https://thefamilyfuncenter.com/.