Cheese, meat and tomato sauce. What did we just describe? If you said "lasagna or spaghetti" then your head obviously isn't in the right place — it's National Pizza month! Don't get us wrong we love all Italian food as much as everyone else, but pizza will always take the cake.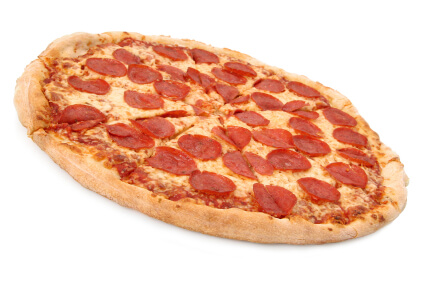 Now we all know pizza came from Italy, but do you know where the first pizza was made in America? There is a little debate, but there is no debate on the first pizzeria. That would be Lombardi's. They're located at 32 Spring Street on the corner of Mott Street in the Nolita neighborhood in the borough of Manhattan, New York City. It could be some of the best pizza you ever have!
But that said, we know most of you aren't planning a trip to New York this October, and if you are — we hope you grab some pizza! But if you're not, you should know there's one of the best pizza joints in Lakeland right here at Family Fun Center, Cap's Pizza Cafe! Personal 10-inch pizzas are only $3.89 and just $0.50 more per topping! Did we hear you ask what the toppings were? Well, they'll all the best pizza toppings – pepperoni, bacon, sausage, mushrooms, olives, peppers, and onions. If you're looking for a little more to fill up — our large pizzas are only $9.99 and just $1 per topping!
We can't think of a better way to celebrate National Pizza month than adventure golf and laser tag followed by a big pizza to get your energy back. Then maybe there will be time to go through the Vault Assault!