Our mini-golf course got another face-lift! If you came by earlier this week, you may have noticed that our mini-golf hours were altered slightly (instead of opening at 10am Monday through Wednesday, we opened at 2pm.) This was because we were re-vamping our adventure golf course again! If you remember, we did some renovations back in April, but now we are replacing all the carpet on our course to not only make it more appealing, but also safer for you and your family.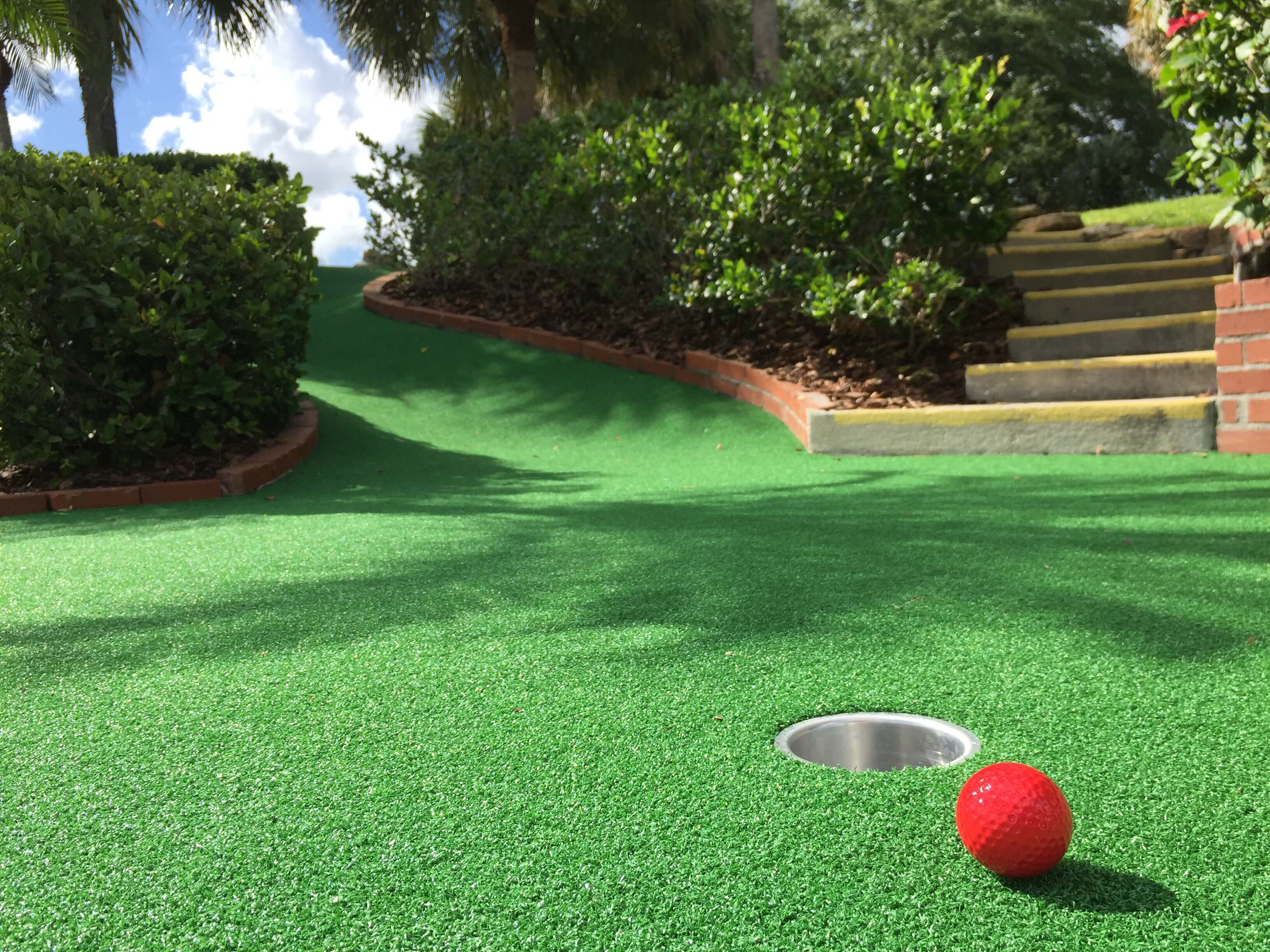 Why Miniature Golf Is Great
Mini-golf is one of our most popular attractions here at Family Fun Center in Lakeland Florida, and for good reason. Not only is it a great way to spend an afternoon of quality time with your children, but also a way to get your exercise in. Mini-golf tournaments can also be a fun and different opportunity for a fundraiser for your local nonprofit or charity organization, and is a great way to get your cardio in, as well as teach your little ones a skill.
Other Fun Attractions at Family Fun Center
If mini-golf is not "your thing" or you are looking for something to do after our 18-hole course, we have a fun and exciting arcade with a brand new card system that makes it easier to keep up with your tokens and tickets. We also also have laser tag, and a Funtasia play area for children 12 years old and younger.
We hope you will come by this summer and see our beautifully renovated mini-golf course, and spend some time here at Family Fun Center! Remember, you cannot get sunburned inside our air-conditioned facility!