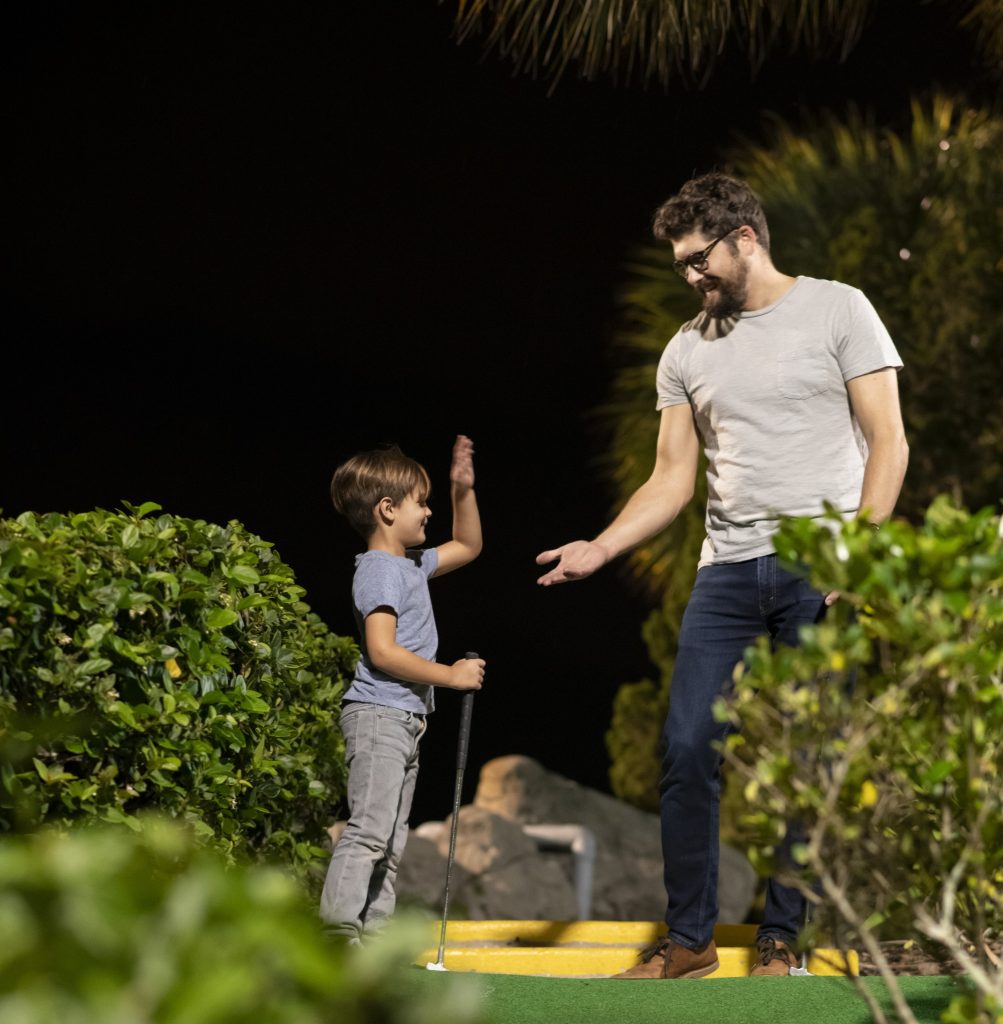 Looking for the perfect way to enjoy some quality time outside with the family? Family Fun Center has the perfect outing opportunity, putt-putt and pizza! With everything happening in the world around us, it can be nice to remember what you're thankful for and enjoy a fun evening with the people you love.
Adventure Golf
Picture this: It's a gorgeous evening in Lakeland and you're looking for some outdoor fun the whole family can enjoy, so you head to Family Fun Center for a round of Adventure Mini Golf! Our 18-hole course is designed to be a true miniaturized golf experience. The rolling terrain, beautiful landscaping, pond and waterfall create an inviting atmosphere that players of all ages will enjoy. Mini golf is the perfect activity for families to enjoy together and a great way to spend some time outdoors!
Putt-N-Pizza Package
An evening out with the family isn't complete without food AND fun. Right now, The Family Fun Center is offering our own sort of PPP relief program with the Putt-N-Pizza Package. For only $39.99, this package includes four games of Adventure Mini Golf, a one-topping pizza, a pitcher of soda and four $5 Game Cards. Work up an appetite out on the course and then head to the take out window to pick up your pizza and soda and dine together at the outdoor gazebos.
Here at The Family Fun Center, we're always thinking of ways for our amazing guests to enjoy time together as a family. We're open seven days a week, providing safe, clean fun for all. If you're looking for an opportunity to get out of the house and have some fun, Family Fun Center is the place for you. Enjoy the outdoors on our Adventure Mini Golf course or rack up points in the arcade and claim your very own prize to take home. Our Funtasia Play Area is also now open for the little ones! If you have little ones in your family, they will LOVE Funtasia's 4-story maze of tunnels, tube, slides and obstacles. We love seeing how each family makes their visit special, plan yours today!