Want to make your next event a memorable one with tons of fun? Your time is worth a great experience. We get it. At Family Fun Center, we're here to help your group focus on the fun. We are Lakeland's number one kids entertainment center. From school groups and outings, church and youth groups, day camps, corporate outings, team building experiences, and many more, FFC has special rates, birthday party packages and fun family activities available.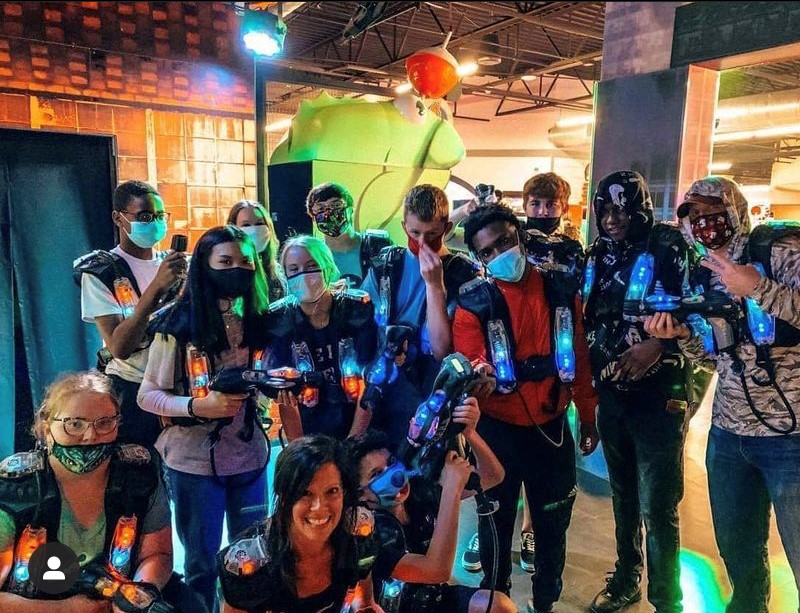 Family Fun center has Time Play and Redemption Play packages that consist of different attraction choices from Laser Tag, Laser Maze, Miniature Golf, and Funtasia Play Arena.
We have activities for guests of all ability levels, making it the ideal location for a safe and enjoyable group outing. It's an excellent place for adults to host corporate outings, team building activities, or friends' reunion. Kids and teens will love challenging their friends to a game of laser tag in our arena, which spans over 2200 square feet of heart-pounding action.
Our birthday party packages are designed to allow you to select the finest attractions for your group. So, if you have a birthday party for 10–12-year-old, they may choose laser tag or mini golf; however, if you have a birthday party for 5–7-year-old, the Funtasia Play Area may be the perfect option! We have been voted Best Place to Have a Kids Party by the Lakeland Ledger!
Can't forget about our CAP's Pizza café. Order a large, personalized pizza from toppings from pepperoni, bacon, sausage, mushrooms, olives, peppers, and onions. We even have boonless wings and many snack options such as soft pretzels, nachos and cheese, mini corn dogs, tater tots, candy, and chips. Don't forget to quench your thirst after a fun game of laser tag with our pitcher of soda or fun freezes!
We've considered all our visitors and devised strategies for them to get the most out of their visit. Whether it be time or budget, we customize packages based on your needs. Visit https://thefamilyfuncenter.com/ to learn more and schedule your next visit.