February is here and love is in the air! Year-round, we're thankful for this facility and the entertainment it provides to families in our communities. In the 40 years since we've opened our doors, we've listened to our guests and continuously worked to offer quality, family fun. Keeping with this month's theme, we're sharing the top reasons we love Family Fun Center.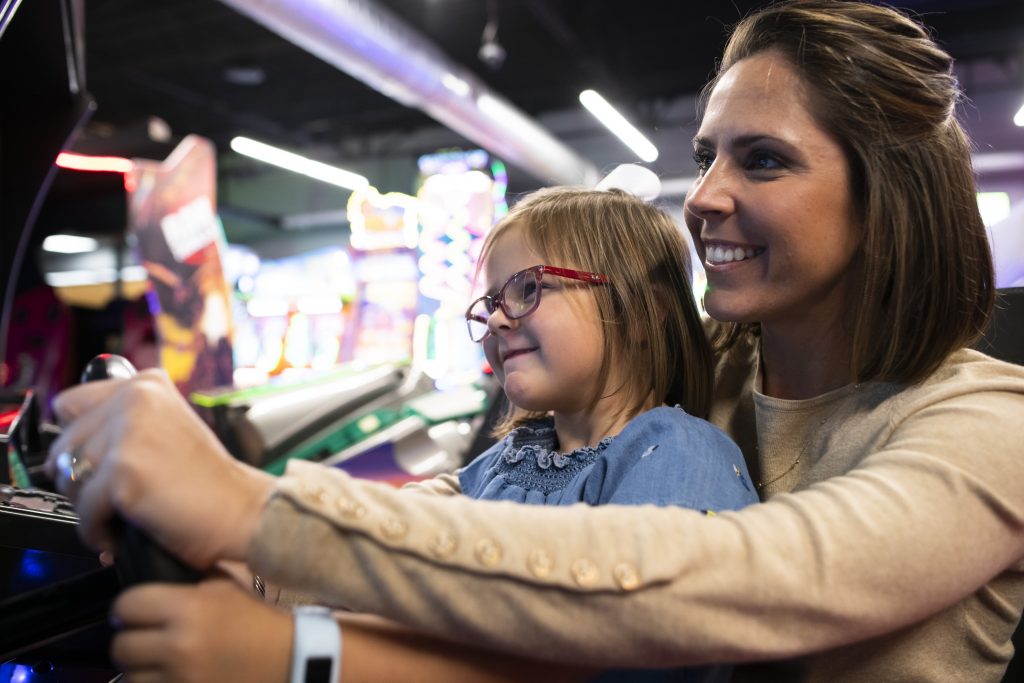 Community
The best part about Family Fun Center is our guests! The support from everyone in the Lakeland community is the entire reason we have been able to do what we do for all these years. We love to see the different ways families and friends make memories while enjoying their favorite attractions. We're grateful to have become such a large part of this community and look forward to providing fun for years to come.
All Ages Fun
We know that everyone has different preferences when it comes to entertainment, which is why we absolutely love being able to offer activities for all age groups and skill levels. For younger guests, the Funtasia Play Area is guaranteed to keep them excited and entertained. For teens and groups of friends, multiple attractions allow for multiple players to play at once. Family Fun Center is even a perfect option for a fun and easy date night out!
Our Staff
If you've ever been to the Family Fun Center of Lakeland, you know that our employees and staff are always accommodating and work hard to make sure every guest is satisfied. We love our staff and their dedication to keeping the facility clean, organized and up to date. Our colleagues are more than just staff members; they are part of the Fun Center family and help make the facility run smoothly.
With Valentine's Day right around the corner, there is no better time for you to show your love for Family Fun Center! Whether you've got a date night planned or an upcoming family adventure, we have everything you need to enjoy some quality fun with the ones you love. Plan your visit now at https://thefamilyfuncenter.com/