Whether you're single or taken, the most romantic month of the year is upon us again! Experts predict that Americans will spend billions of dollars on Valentine's Day. From the flowers to the chocolates, people will do whatever they can to show their appreciation to their significant other. However, you don't have to break the bank to express your love to that special someone. The Family Fun Center has tons of fun things you can do with your loved ones without spending a lot of money. It's perfect for a fun date night without the kids or even a family night out. Here are a few reasons why the entertainment center is a perfect place for a date.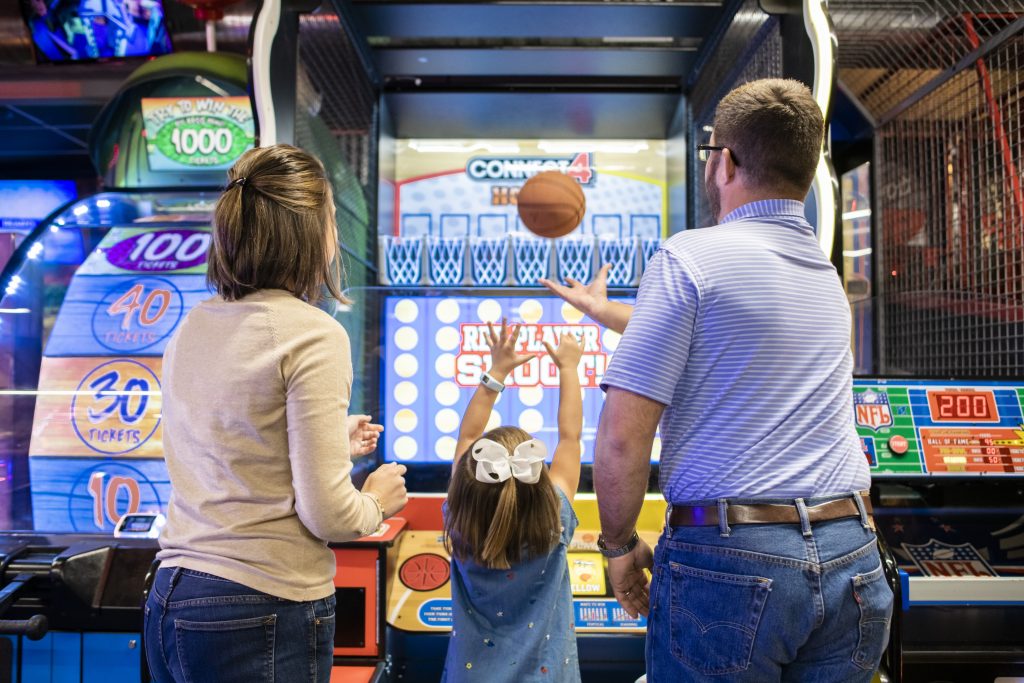 We all wandered through the aisles to find the right square chocolate box for our special someone. We glared at the shiny heart-shaped cardboard to see if they had just the right piece that they will like. We wondered if they would eat the caramel or the filling that oozes down each piece. Instead of chocolates or flowers why not gift an unforgettable experience instead! At Family Fun Center you can turn this holiday tradition on its head with a unique gift.
We have large 14-inch pizzas that can be topped with pepperoni, bacon, sausage, mushrooms, and much more. If you're not in the mood for pizza there's also has boneless chicken wings that can be smothered in sauces of the couple's choice. This would be a special treat that will express how unique your significant other is!
February brings along so much pressure to schedule the perfect date. At Family Fun Center there are a variety of activities to do without spending hundreds of dollars to take someone on a night on the town. You can go head-to-head with your date in a round of Urban Attack Laser Tag, fight to win a game of Pac-Man, and strive to get a hole-in-one during Adventure Golf! A date at the Family Fun Center will also be less expensive than a dinner at a fancy restaurant.
Not only could you have a fun date night at Family Fun Center, there are numerous fun activities to enjoy with kids and the whole family – it's in our name so you know there's plenty of family fun. Start with the Funtasia Play Area where your little ones can run around a four-story maze of tunnels, crawl through tubes, and maneuver through obstacles. Kids will have a ball finding their way through the play area. It's an outstanding attraction that will keep them entertained for hours.
If you're looking for a way to impress your special someone or have a family date night, stop by the Family Fun Center. We offer a variety of fun things to do that you and your significant other will talk about for years to come. Click here to view all our specials and to start planning your trip.