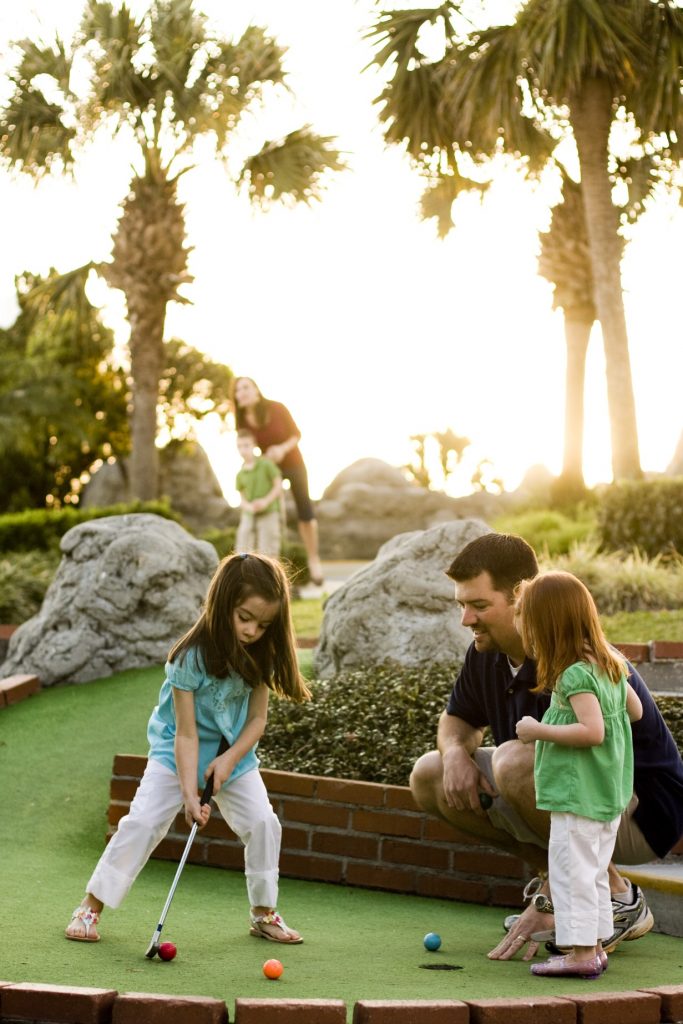 Fall usually brings to mind yellowing leaves and the beginning of sweater weather. As the temperature drops, several holidays follow close behind, often encouraging family gatherings. With the year coming to an end, it is a great time to reflect on your life, and of those around you, too. Here at the Family Fun Center, we are grateful for our loyal customers, our amazing team members, and our ability to provide endless fun to all of our visitors.
What are you thankful for this year? We've put together a few ideas to help you begin your gratitude list:
Seasonal Food & Drink:
Whether you prefer sweet or savory, fall has no shortage of special recipes and flavors to be grateful for. Pumpkin spice, green bean casserole, honey-baked ham, and buttery mashed potatoes cover just the tip of the iceberg of all things fall. We all know grandma's homemade pumpkin pie is better than the store-bought kind, but the flavors are sure to melt in your mouth either way.
While the temperatures don't drop drastically in Lakeland, if you're in the mood for comfort food, then you'll want to drop by CAP's Pizza Café. Our tater tots, soft pretzels, and mini corn dogs are the perfect snacks that'll make you nice and toasty from the inside out!
Family Bonding Time:
November and December are filled to the brim with holidays and festivities. Veteran's Day, Día de Los Muertos, Channukah, Kwanzaa, Thanksgiving, and Christmas are just a few of the days that fall on this time of year and normally bring the family together. What better way to bond with your family than over a little friendly competition?
There's certainly something for everyone at the Family Fun Center. If laser tag isn't your style, we have other options such as adventure golf, a soft play area, and a bustling arcade. There's no shortage of family fun activities here. Whether the family is looking for a way to have a day of cozy, indoor fun or just looking for a way to spend the day, the Family Fun Center promises fun for all ages.
So, grab your cousins, grandparents, and siblings! Set up teams or see who can reign as the ultimate family champion. Don't forget to hit the winner's circle redemption center at the end of your trip to trade your tickets in for your souvenirs.
We hope you celebrate your holiday season with us and check out all of the attractions. View all of the Family Fun Center's specials and promotions at https://thefamilyfuncenter.com/specials/ to start planning your next trip.