Everyone has their preferences, whether it's the type of activities they enjoy, the food they eat, or the games they play.  All families are made up of people with unique interests and varying ages, which can make choosing a fun place the whole family will enjoy somewhat of a challenge.  Here at Family Fun Center, we are proud to be the place in Lakeland for guests of all ages to enjoy fun, food, and safe recreation! Read on to learn why Family Fun Center is the place for all-ages fun.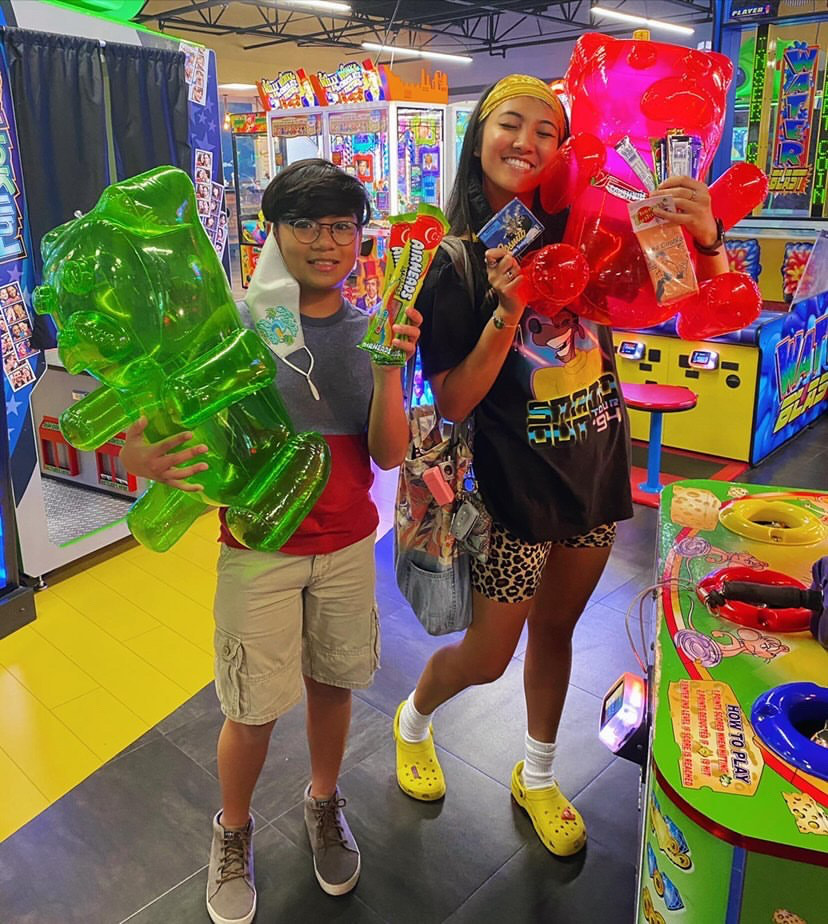 Attractions for all Skill Levels
One of the biggest factors in finding fun for the whole family is ensuring everyone will be able to participate. Many of the attractions at Family Fun Center have been specifically designed to entertain players of all ages and skill levels. Our 18-hole Adventure Golf course offers sloping terrain, challenging avid golfers, and providing fun for all players.
In addition to our mini golf course, The Fun Center's arcade is full of attractions suitable for guests of all ages. Our arcade features over 100 video and redemption arcade games ranging from the classics like Pac-Man and Galaga, to the newest cutting edge games. With such a large selection, we are sure to have a game for everyone to enjoy.
Cap's Pizza Café
An outing isn't complete without delicious food to accompany your fun! Cap's Pizza Café offers a variety of snacks, meals and beverages that are sure to please even the pickiest eaters. Grab a pizza for the whole family, or order individually and get your favorite menu option all to yourself. Cap's is perfect for sitting down to enjoy a meal, or grabbing a quick snack before getting in more attractions. Our Café also provides multiple beverage selections including sodas, coffee, iced coffee, energy drinks and Fun Freeze slushies!
Group Events & Parties
Because Family Fun Center offers attractions for guests of varying skill levels, it is the perfect place for a group outing that is safe and fun. For adults, The Fun Center could be a great venue to hold corporate outings, team building activities or reunions with old friends. Teens and young adults are sure to have a blast challenging their group of friends to a round of laser tag in our arena that offers over 2200 square feet of heart thumping space.
Our birthday party packages are designed to let you choose the attractions best suited for your group. So, if you have a party full of 10-12 year olds, they may opt for laser tag or mini golf, if you have a birthday party full of 5-7 year olds, the Funtasia Play Area might be the best choice for them!
Here at Family Fun Center, we've thoroughly considered all of our guests and have created ways for everyone to fully enjoy their experience. Whether you're planning an outing as a family, a play date or a date night, Family Fun Center is the place to come. Learn more and plan your next visit at https://thefamilyfuncenter.com/